Our Venues
---
bcnKITCHEN has three fully equipped venues to cater for your gastronomic activity
Our signature Kitchen in the heart of the Born neighborhood
---
Fusina 15, El Born
08003 Barcelona
Tlf. 932681253
info@bcnkitchen.com
A new bcnKITCHEN venue in the premises of the Boqueria Market.
---
La Boqueria Market - (Administrative Building , 3rd floor)- INSIDE THE MARKET - Rambla 91
08001 Barcelona
Tlf. 932681253
info@bcnkitchen.com
Once you are facing the main entrance of the market, simply walk down the centre aisle. At the end of the aisle you will find a lift, we will be waiting for you on the third floor!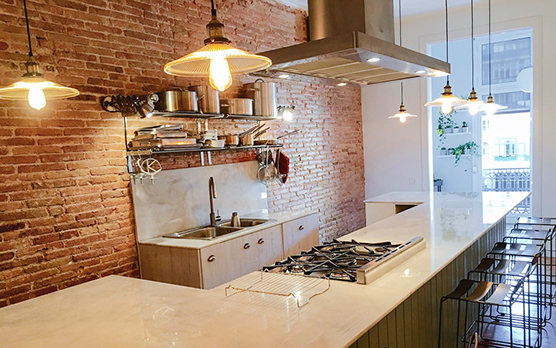 ---
Pau Claris 139, 2nd Floor - 2B
08009 Barcelona
Tlf. 932681253
info@bcnkitchen.com